Master Gentleman's Beard Set
$

50.00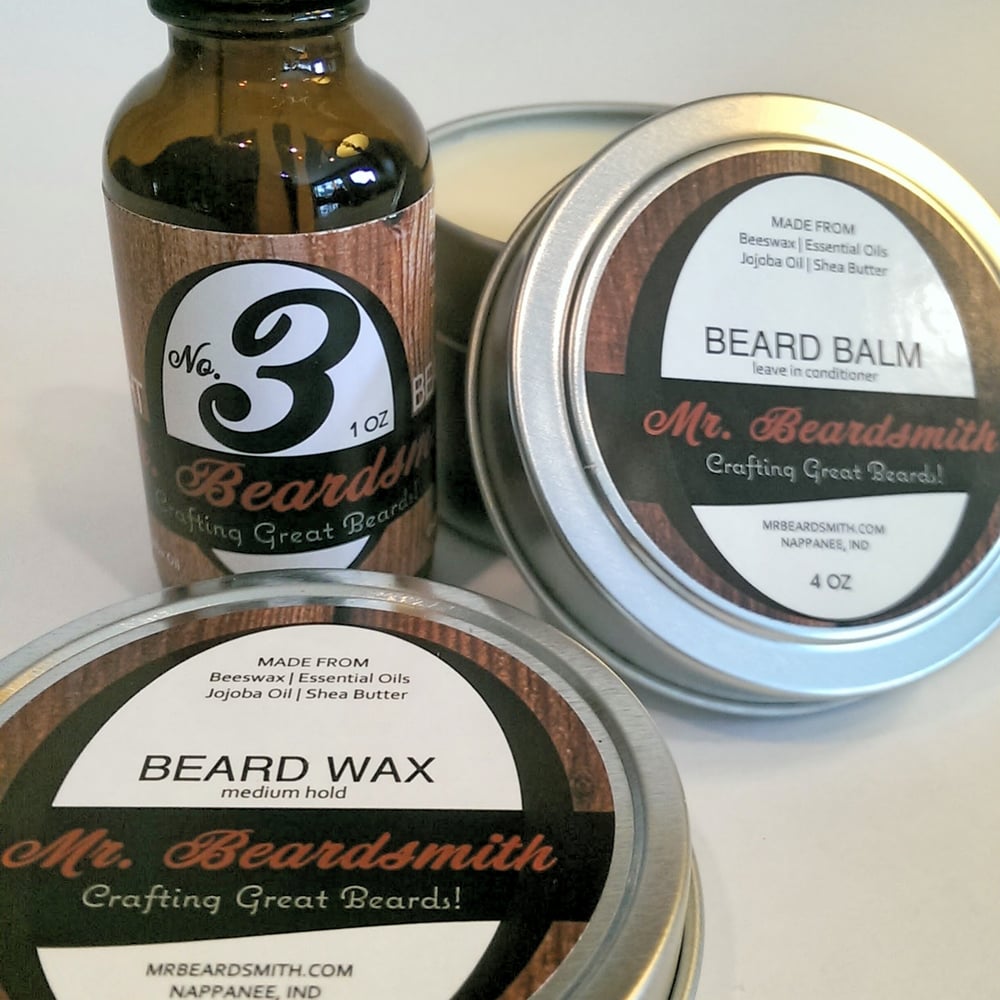 -FREE SHIPPING-
This combo set includes:
Your Choice of 1oz Dropper Bottle of Beard Oil #3, #5, #7, #9
2oz Tin of Beard Wax
2oz Tin of Beard Balm
Mr. Beardsmith Beard care products are handcrafted using only the finest, 100% pure, all natural ingredients.
Each of our uniquely scented Beard Oils are designed to moisturize, condition and strengthen your beard, while also smelling great. As an added bonus, this oil will help moisturize the skin underneath your beard, helping to relieve dryness and itching.
Mr. Beardsmith Beard Wax is designed to add hold and control to your beard, while our Beard Balm is designed to add volume and lock in moisture. Both products have the same great scent, helping your beard to smell great.
It is important to note, that our wax is a medium hold wax, and is not designed for all-day hold or sculpting. Both the wax and balm have been formulated to pair nicely with any of our beard oils
Our Wainwright oil has a sweet clove overtone that blend well with the woody undertones of cedarwood and patchouli.
Our Foundry oil has a distinct woodsy overtone met with a hint of citrus freshness.
Our Bellfounder oil has a robust deep woods overtone met with a spicy hint of lime and bay oils, leading to a unique finish.
Our Alloy oil has a warm and inviting vanilla overtone, that plays nice with the rich scent of patchouli. This rich scent is held together by a fresh blast of lime that sneaks in under the wire.
Both our Beard Wax & Beard Balm has a mild, masculine scent, that speaks of hints of the great outdoors.
Share